This page has information about proposed North Carolina offshore wind energy development. If you have questions about any of this, or have other material that should be included, or find any errors here, or would like to be on our email list, please email John Droz.
Make sure to look at the rest of this WiseEnergy.org website (see menus above), as there are several hundred studies and reports about the negative economic, environmental and technical consequences of industrial wind energy. Several videos worth watching are here. These videos are specifically about offshore wind: here and here. Our Offshore Energy Position Paper is about fossil fuels and wind energy.
Make sure to also check out our page of some North Carolina laws, proposed legislation, pertinent agencies, etc. as many of these directly apply to offshore wind energy. To keep current with what's going on with this matter, please periodically check back here for updates.
Quickie overview: The federal government, BOEM (Bureau of Ocean Energy Management) has been aggressively promoting offshore wind development for the US coastline, including NC.  This will consist of  industrial turbines over 600± foot tall — which would be the tallest turbines in the US.  [Note 1: How huge is 600 feet? Note 2: GE recently unveiled an 850 foot turbine aimed at the offshore market.]
There have been multiple proposals for offshore wind development off the NC Coast. After some "reviews" BOEM "reduced" these to two large areas: near Wilmington, and near Kill Devil Hills. See this BOEM NC offshore wind history for more details.
Our position is that alternative energy sources should be encouraged — but none should be permitted on the public grid until a scientific assessment proves that they are a NET societal benefit. No such scientific assessment exists for wind energy!  In fact the evidence from studies done by independent experts conclude that wind energy is a net economics and environmental loser.  See below (and read through this website — esp EnergyPresentation.Info) for more details.
A NC law (H484) was passed in 2013, which sets up the first statewide wind energy permitting process. The NCDEQ (formerly DENR) is the lead agency. As explained on our NC Wind Energy Information page, H484 is a very weak law, that provides only minimal protections — and will likely not apply to offshore wind projects located in federal waters. Partly due to that, the NCDEQ Secretary sent BOEM a 2015 letter spelling out the state's official (and very reasonable) position on offshore wind energy: that turbines should be 24+ nautical miles from the shore. To their credit, the Village of Bald Head Island (BHI) passed a formal resolution in 2015, advocating the same protection. The BHI Homeowners Association also passed a resolution opposing offshore wind.
BTW, a few years ago, two NC law scholars wrote a report on what the state should do to be better prepared for offshore wind energy — and much of this has yet to be done. See "Wind over NC Waters — the State's Preparedness to Address Offshore Wind Energy Projects." As such we are largely at the mercy of the federal government (to protect our eco-systems, economic interests, etc.).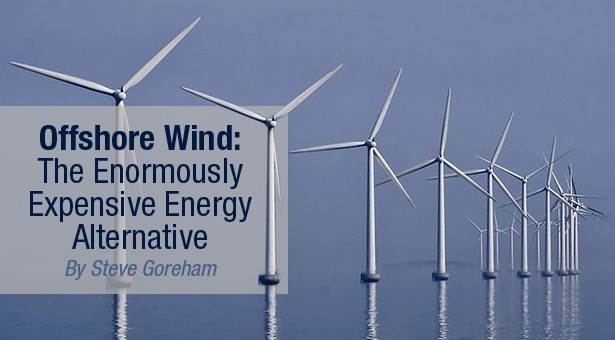 Sample Reports about the New Jersey Experience (Fisherman Wind Project)…
A 2008 New Jersey Study concludes that offshore wind is a net economics and jobs loser
A 2012 NJ Study (2nd consultant) concludes that offshore wind is a net economics and jobs loser
A 2012 NJ Study (3rd consultant) concludes that offshore wind is a net economics and jobs loser
For more about wind energy financials, see our economics page.
Some Offshore Wind Environmental Realities —
Study: Potential Climatic Impacts and Reliability of Large-scale Offshore Wind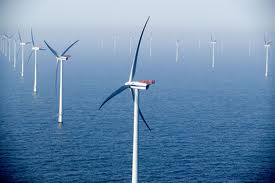 Study: Effects of Offshore Wind Projects on Marine Mammals and Fish
Study: Effects of Offshore Wind Turbine Noise on Marine Mammals and Fish
Study: Effects of Underwater Noise on Auditory Sensitivity of a Cyprinid Fish
Study: The Effects of Human-generated Sound on Fish
Study: Impacts of Noise from Offshore Wind Project Construction and Installation on Large Whales
Study: Noise from Wind Turbine Pile Driving Disrupts the Structure and Dynamics of Fish Shoals
Study: A Critical Evaluation of Offshore Wind Turbine Cumulative Impact Assessments
Study: Offshore Wind Projects – Ecological Effects of Noise and Habitat Alteration on Fish
Study: Ecological Research on Offshore Wind: International Exchange of Experiences
Offshore Wind Turbines Blamed After Three Whales Die Off Suffolk
Environmentalists link whale beachings to offshore wind turbine sonar
Study tracking where bird migration paths could cross offshore wind zone
Offshore wind turbine construction could be putting seals' hearing at risk
For more about wind energy eco-system impacts, see our environmental page.