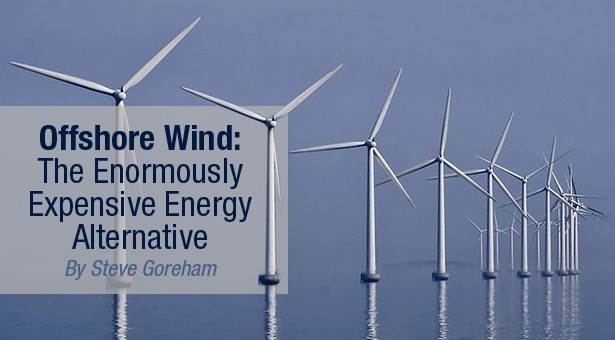 For more about wind energy financials, see our economics page.
Some Offshore Wind Environmental Realities —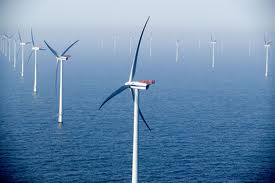 Study: Effects of Offshore Wind Projects on Marine Mammals and Fish
Study: Effects of Offshore Wind Turbine Noise on Marine Mammals and Fish
Study: Zebrafish Behavioral Changes in Response to Sound Exposure
Study: Effects of Underwater Noise on Auditory Sensitivity of a Cyprinid Fish
Study: The Effects of Human-generated Sound on Fish
Study: Offshore wind projects are projected to impact primary production and bottom water deoxygenation
Study: Anthropogenic Mixing in Seasonally Stratified Shelf Seas by Offshore Wind Farm Infrastructure
Study: Information gaps in understanding the effects of noise on fishes and invertebrates
Study: Impacts of Noise from Offshore Wind Project Construction and Installation on Large Whales
Study: Noise from Wind Turbine Pile Driving Disrupts the Structure and Dynamics of Fish Shoals
Study: Offshore Wind Projects – Ecological Effects of Noise and Habitat Alteration on Fish
Study: Impacts of offshore wind farm construction on Harbour Porpoise
Study: Offshore Turbines Puts Rare Shorebirds at Risk
Study: Birds and offshore wind turbines: a hot topic in marine ecology
Study: Bird migration studies and potential collision risk with offshore wind turbines
Study: Ecological Research on Offshore Wind: International Exchange of Experiences
Study: Assessing Environmental Impacts of Offshore Wind Farms – Lessons Learned and Recommendations for the Future
Study: A Critical Evaluation of Offshore Wind Turbine Cumulative Impact Assessments
Study: Offshore renewable energy: ecological implications of generating electricity in the coastal zone
Study: Environmental and Ecological effects of Ocean Renewable Energy Development – A Current Synthesis
Study: Emissions from corrosion protection systems of offshore wind turbines: Evaluation of the potential impact on the marine environment
Studies: Dozens of additional studies about the ecosystem impacts of offshore wind turbines
NOAA Lead Biologist's Damning Document on Offshore Wind and Right Whales
Offshore Wind Turbines Blamed After Three Whales Die Off Suffolk
Environmentalists link whale beachings to offshore wind turbine sonar
Whales are Better than Wind Turbines
Threat to Endangered Whales Gets LOUDER
Right Whales Endangered by Wrong Energy Policies!
Seabird Populations Plummet As Offshore Wind Projects Proliferate
Study tracking where bird migration paths could cross offshore wind zone
Offshore US East Coast Wind Development Threatens Endangered Bird
Offshore wind turbine construction could be putting seals' hearing at risk
For more about wind energy eco-system impacts, see our environmental page.
Some Offshore Wind Fishing Concerns —
Report: Wind Turbine Generator Impacts on Marine Vessel Radar
Study: Wind Turbines and Offshore Energy Development
Study: warns of risks to navigation from offshore wind projects
Study: Evaluation of Potential EMF Effects on Fish Species of Commercial or Recreational Fishing
Study: Effects of Electromagnetic Fields on Fish and Invertebrates
Study: Recommended regional scale studies related to fisheries in New England offshore Wind Energy Areas
Fisheries science needs to catch up with offshore wind power
Offshore wind rush is irresponsible
Fishermen's Doubts Persist on Offshore Wind Project
US fishermen fear forests of offshore wind turbines
Fishermen Fear Damage From Wind Projects Along The Eastern Seaboard
Fishermen Give Cold Shoulder to Offshore Wind Developer
US Fishermen feel a chill from wind turbines
How fishermen could thwart Cuomo's offshore wind master plan
Fishermen worry that offshore turbines will damage their business
Ratepayers bankrolling offshore wind project opposed by LI fishing community
Responsible Offshore Development Association
Some Offshore Wind Military Concerns —
Report: Industrial Wind Energy Interference with the Military: an Overview
South Carolina offshore turbines possible training threat to the military
Navy may torpedo offshore California wind project
US Navy Objects to Offshore Wind Turbines
US Navy Study: Wind Turbines Could Undermine Military Readiness
The Purpose of the Military is to Defend the Homeland, Not to Promote Wind Energy
Big Wind: Threat to Air Navigation, Military Assets
Sweden Denies Permit for $7.4B Offshore Wind Facility as it would Interfere with its Military
Some sample reports on wind energy radar interference. Note: These radar issues apply to fishing boats!
The message: it's up to states to defend the military!